About
Us
Let's Create Unlimited Websites With this Fancy Huge HTML Template, With Endless possibilities and very easy Customization, What else do you need to create all your websites, it is completely complete one.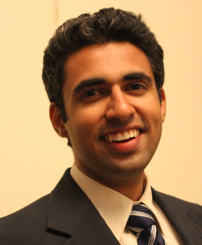 Hi ! It's Me The Very First Coder of The Company
(Rahul)
Born with a creative bent of mind, I always loved making stuff even if it was attaching motors to cars to mechanise them. As I grew up, I began tinkering with IT and I loved the idea of making solutions which people could use. TalkNShare was my first product which I made while still in college and was a great success. It was a platform used to share notes and important questions when preparing for examinations. Though it was short lived but my dream wasn't. I underwent the rigorous training at Infosys Bangalore just like any IT graduate would do and did really well (5 pointer). After having learnt from seasoned experts in the industry I packed my bags and came home in pursuit of my passion to build and deliver meaningful systems one on one. Like any entrepreneur, I had my fair share of hiccups but with my family's support and by God's Grace, things turned out to be favorable. Today, Handysolver is 5 years old with 10+ employees and continuing to grow…
Meet My Partner
(Gunsheel)
An Electronics Engineer, did a brief stint at CSC, went on to pursue an MBA and got her experience at EY. An organiser at heart and driven to make a positive impact first hand, we decided to join forces. Ever since, she has been looking after Talent Acquisition, designing systems & processes and culture building among other things. Her presence keeps things light.